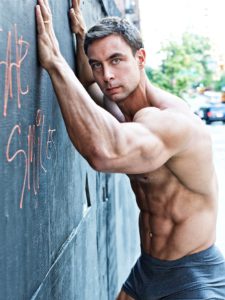 Who am I?
thanks for stepping by! My name is Maik Wiedenbach and this is my online home. I am a former world-class swimmer, two time Musclemania champion, personal trainer in NYC and professor at NYU.
Here you can find some reviews about the business!
I have been featured in Forbes, LA TIMES, Muscle and fitness , Vice and many other outlets.
My goal is to give you the tools you need to build the body you want.
My story
What does not work
1. Generic programs that do not account for anatomy, goals or proper form
2. Fad diets
3. Dangerous supplements
What does work
2. Training the muscle at all parts of the strength curve
3. Using active range of motion
4. Activating as many fibers as possible
5. Eating a sensitive and wholesome diet
I see this site as an extension of my NYU class room as well as my gym, where I give you all the materials you need to break the dependency from the fitness industry and create the body you deserve.
Looking forward to working with you!
Maik